Name: Gordon N. Merrick; GordonMerrick@vermontlaw.edu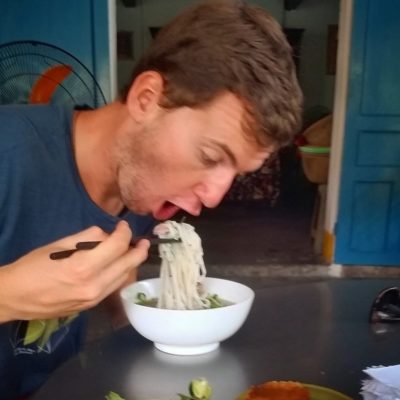 FLSN Position: Co-President
Law School: Vermont Law School
Area of interest in food law: I've worked in the food system as a farm-hand, a food-hub truck driver, and a line cook for nearly 15 years. Along with these jobs that made ends meet, I was a janitor, an EMT, and most recently before entering law school, a community organizer. Through all of these experiences I have witnessed and experienced how our food system is not designed to work for people or the natural world we find ourselves in. By definition, food law is intersectional, it encompasses environmental, labor, and international law, as well as the economic, social, and ecological sciences. I believe that improving the quality of our working lands and the products they produce is the most effective way to increase the physical, cultural, and environmental health of a nation, region, or community. This is why I hope to pursue a career advocating for a managed ecosystem-based agricultural system rather than the extractive systems we employ today; we should mimic and empower natural systems rather than attempt to command and control them. I would be happy working in any role in this transition, from advocating for farm-worker rights, to aiding in the design and implementation of payment for ecosystem services schemes.
Name: Lindsay De May; LindsayDeMay@vermontlaw.edu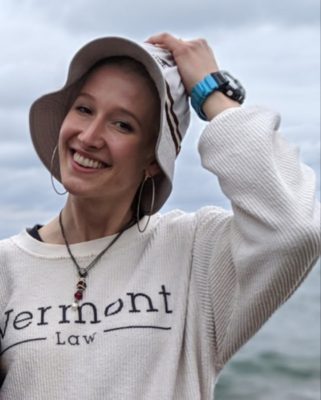 FLSN Position: Co-President
Law School: Vermont Law School
Area of interest in food law: Prior to starting law school, I worked in farms, transportation, restaurants, a WIC office, farmer's markets, public schools, non-profits, and student organizations. Each experience intentionally played a role in the food system, so, unsurprisingly, my motivation to pursue law school is the same. In fact, each job has brought me closer to realizing an urgency for more legally trained experts who are dedicated to understanding the complex and intersectional nature of our food system. I am up for this challenge! I am primarily concerned with understanding how current national laws and policies have unnecessarily harmed human and environmental health – the rise in noncommunicable diseases, widespread food insecurity, and severely destructive agricultural practices, to name a few. That being said, I'm currently fascinated with learning about laws that give rise to and regulate food waste, organic waste, and food packaging materials. After law school I envision advocating for local food initiatives to be heard on a larger platform, and then drafting legislation that compliments these outstanding movements, in part, by utilizing human rights frameworks.
Name: Matt Watson; mwatson3@law.pace.edu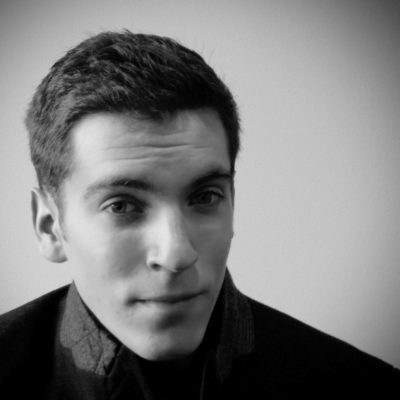 Law School: Elisabeth Haub School of Law at Pace University
FLSN Position: Projects Co-Chair
Area of Interest in Food Law: After working as a digital marketer for food technology start-ups for several years, I witnessed firsthand how FDA and USDA regulations have not yet caught up to the innovative products that companies are developing. My particular area of interest is this intersection of food and technology, at which point we have the ability to take unprecedented action to improve the sustainability of our food system. Meanwhile, we must also grapple with the potential danger of causing real harm if precaution isn't used in regulating these new ways of producing and consuming food. That regulation and deployment of food tech is what I would like to play a part in. Ultimately, I also hope to start my own food business, and so I am also quite interested in understanding and supporting the needs of small business owners in our food network.
Name: Lauren Ball; leball@ucdavis.edu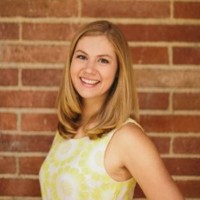 FLSN Position: Careers Co-Chair
School: King Hall School of Law at UC Davis 
Area of Interest: From running a cupcake business in high school to working as an urban farmer after graduating from UCLA, I have always been interested in food. Although a life-long cook and baker, I explored food issues in an academic setting for the first-time college, writing a senior thesis on the food writer, M.F.K. Fisher. Throughout these experiences, I confronted the myriad issues currently facing our food system. My idealized vision of food, growing up at a table of plenty, contrasts sharply with the realities of hunger and food deserts. I became interested in food law and policy as a vehicle for advancing the solutions necessary for food system reform. I hope to utilize my legal education to join fellow farmers, policy makers, and advocates in advancing legal policies and solutions to make our food system more healthy, sustainable, and equitable.
Name: Brandon Cofield; brandon.cofield@tamu.edu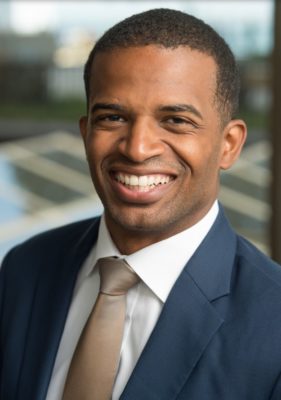 FLSN Position: Careers Co-Chair
Law School: Texas A&M University School of Law
Area of interest in food law: Growing up in Houston during the height of the obesity epidemic has had a lasting impact on my life. As a child, it was normal for me to interact with people suffering from complications caused by poor behavioral health practices and consumption of low-quality food. I did not fully understand the negative impact that living in a food desert had on people in my community. Since then, I have sought out opportunities to learn about potential health hazards, and I have worked toward improving health outcomes in Houston. Upon graduation, I hope to begin my legal career advocating for effective changes in our food systems. Specifically, I want to move the needle on food waste by working with a multifaceted team to create innovative solutions through policy.
Name: Elizabeth Buttitta; mkb4ja@virginia.edu

FLSN Position: Student Organization Co-Chair
Law School: University of Virginia School of Law
Area of interest in food law: There is no one area in food that is of most interest to me. I am passionate about many areas within food law, including labeling challenges, environmental impacts of our food system, animal welfare, and food waste concerns. After graduation, I hope to incorporate my passion for creating a more just and equitable food system into my legal practice. For me, that would ideally look like working with my local community to address its specific needs.
Name: Bridget Eklund; bridget.eklund@lawnet.duke.edu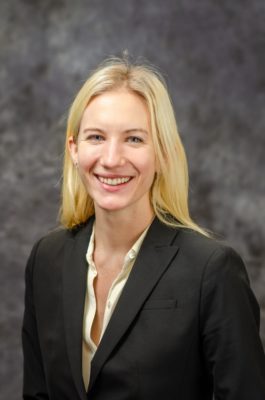 FLSN Position: Student Organization Co-Chair
Law School: Duke Law School
Area of interest in food law: My interest in food law and policy began after completing a research project on agricultural development while studying abroad in Morocco. I continued to cultivate my interest in food and agriculture while completing my bachelor's degree in International Studies at Emory University by volunteering at community gardens across Atlanta. After graduation, my passion for food security, international development and sustainable agriculture led me to Ethiopia, where I served in Peace Corps' Agricultural and Environment Program. While working at a grassroots level with smallholder farmers to diversify their crops and adopt climate-friendly practices, I learned how law and policy directly influence individual livelihoods and entire communities. These experiences solidified my plans to use my law degree to advance systemic change in agricultural systems polices.
Name: Jana Caracciolo; janacaracciolo@ufl.edu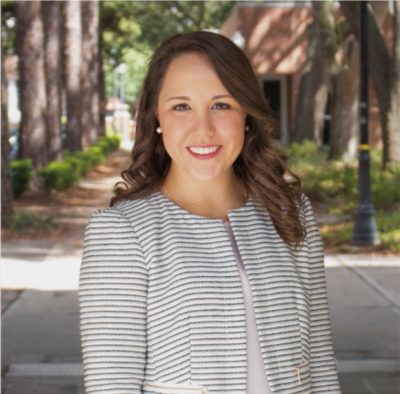 FLSN Position: Projects Co-Chair
Law School: University of Florida Levin College of Law
Area of interest in food law: Growing up on a small citrus production in Central Florida, I knew from an early age I wanted to do something within the agricultural industry. Through youth agricultural organizations I had to opportunity to meet with farmers and ranchers and learned first-hand that they are true stewards of the land and love the animals they rise. With my career, I hope to continue supporting farmers and act as a true agriculturist, which means supporting every form of agriculture. We can only improve if we have a community, and communities are not grown by supporting and listening to everyone and every viewpoint.
Name: Alicia Stoklosa; astoklosa@law.pace.edu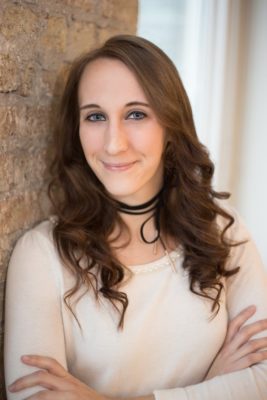 FLSN Position: Communications Co-Chair
Law School: Elisabeth Haub School of Law at Pace University
Area of interest in food law: As an athlete and self-proclaimed foodie, finding good food is a top priority in my life. But exactly what "good" food is to people largely depends on their location and socioeconomic position. My passion for food law lies in dispelling myths about food fads and helping individuals see the marketing and psychology behind the structure of United States supermarkets. My goal is to use my interests to illustrate that nourishing your body can be done on a budget and that reducing food waste is easier than it seems.   
Name: Emily Yslas; yslas@wisc.edu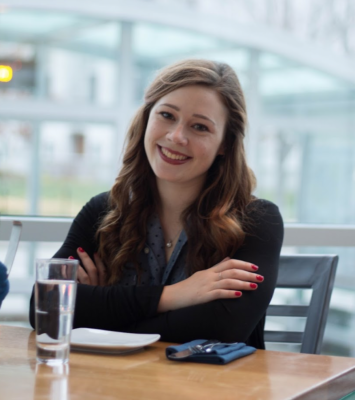 FLSN Position: Communications Co-Chair
Law School: University of Wisconsin Law School
Area of interest in food law: Emily's interest in food law began long ago. Emily is originally from Los Angeles, CA where she developed her strong love for all things food. As a small child she always loved trying the adult foods. After graduating from the University of Wisconsin-Madison, Emily pursued a career in marketing. She worked in-house at a local food manufacture where she learned about product marketing, private labeling and specifically gluten-free products. This was up Emily's alley since she has been gluten free for over a decade and "before it was cool". In law school, Emily hopes to pursue policy revolving health, food allergies, and food labeling.